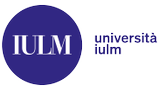 MA

Hospitality and Tourism Management - Dual Degree
| | |
| --- | --- |
| Luogo di studio | Italia, Milan |
| Tipo | Two-Year Master's Degrees, full-time |
| Durata nominale | 2 years (120 ECTS) |
| Lingua di studio | inglese |
| Riconoscimenti | MA |
| Codice del corso | 173/PDS0-2021/2021 |
| | |
| --- | --- |
| Tassa scolastica | 9.956 € all'anno |
| Tassa di iscrizione | 50 € una tantum |
Qualifiche di accesso

Diploma di laurea triennale (o superiore)

Bachelor's degree. Applicants' academic credentials will be evaluated on a case-by-case basis, provided they expect to graduate by December 31st, 2023.

I documenti di studio sono accettati nelle seguenti lingue: inglese / tedesco / francese / italiano / spagnolo.

Se la tua scuola non rilascia i documenti nelle lingue accettate dovrai allegare una traduzione ufficiale insieme alle copie certificate dell'originale.

È necessario portare con sé i documenti delle qualifiche di ingresso al momento dell'arrivo all'università.
Requisiti linguistici

inglese
Prova di competenza accettata: FCE or CAE, IELTS 5.5+ or TOEFL 69+

Applicants must have an international certification that proves their English language proficiency is at a minimum B2 level according to the Common European Framework of Reference for Languages (for example, IELTS score between 5.5 and 6.5, or TOEFL iBT score between 87 and 109). Any language certification must be less than three years old. Applicants without a language certificate will receive an English assessment test provided by the University
Panoramica
The Master of Science in Hospitality and Tourism Management (HTM) is a dual degree programme developed by IULM University in Milan (Italy) with the Rosen College of Hospitality Management at the University of Central Florida, Orlando (USA).
The teaching mix comprises 10% distance learning to acquire basic knowledge; 20% traditional lectures and 70% hands-on practice and training in a company.
Two thirds of the faculty is made up of professors from partner universities and visiting professors from major schools of hospitality and one third managers from leading companies of tourism industries. A wide range of innovative elective courses lets you design a customized study plan.
Struttura del programma
The programme covers two years.
The first year takes place at IULM University in Milan.
The second year offers three possible paths:
1. Hospitality and Tourism Management, takes place at the University of Central Florida in Orlando. Upon completion, students earn a double degree: Italian (Laurea Magistrale) and American (Master of Science) as well as the possibility of staying in the US after graduation for a year of work in the tourism sector.
2. Digital Technologies and Data for Tourism and Creative Industries at IULM University in Milan, the Italian center for innovation and creative industries. Students will earn an Italian Master's Degree (Laurea Magistrale).
3. Sustainable Destination Management and Communication, at IULM University in Milan. Students will earn an Italian Master's Degree (Laurea Magistrale).
Sbocchi professionali
Managerial and entrepreneurial roles in leading tourism companies worldwide (hotel chains, cruise companies, airlines, companies in the MICE industry, business & leisure travel, network of travel agencies, tourist destination promotion agencies, consulting firms specializing in tourism).
Leadership roles in tourism promotion agencies, destination management companies and institutions in charge of regional development.